Podcast: Play in new window | Download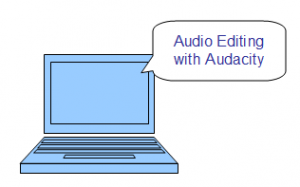 Creating and Editing Audio with Audacity

Useful tools and plugins for Audacity
Resources to help you learn to use Audacity:
How might you use audio and audio editing to support learning?
Leave us a comment and let us know!
Listen to this podcast (or right-click link and "save target as" to download mp3)
Subscribe to this podcast via iTunes, RSS or email.